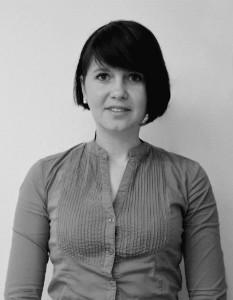 Nadzeya Sabatini, PhD in Communication Sciences (2014), lecturer at USI – Università della Svizzera italiana (Lugano, Switzerland), research fellow at the Institute of Digital Technologies for Communication of the same university.
Her research focus is on Human Recourse Management and eLearning applications in the hospitality and tourism industry. Her PhD investigated the application of Information and Communication Technologies in the tourism field, while looking in particular how Ministries of Tourism are using eLearning courses to educate and certify their travel trade partners.
Nadzeya has done interviews with the representatives of the Tourism New Zealand and Swiss National Tourism Office, as well as have investigated motivations of the travel agents based in the United Kingdom, India and New Zealand on attending online training activities about tourism destinations. You can read here her  PhD thesis: "eLearning courses about national tourism destinations: destination management organisations's offers and travel agents' perceptions and motivations".
As researcher and project manager Nadzeya managed various applied research projects. Among them the development and implementation of an online training course for international travel trade commissioned by Switzerland National Tourism Office – Switzerland Travel Academy  and "eTourism Communication Perspectives", first eTourism related MOOC globally.
Research interests: eLearning, use of ICTs in Human Resource Management, MOOCs, learning analystics, gamification in training.
View Nadzeya's profile